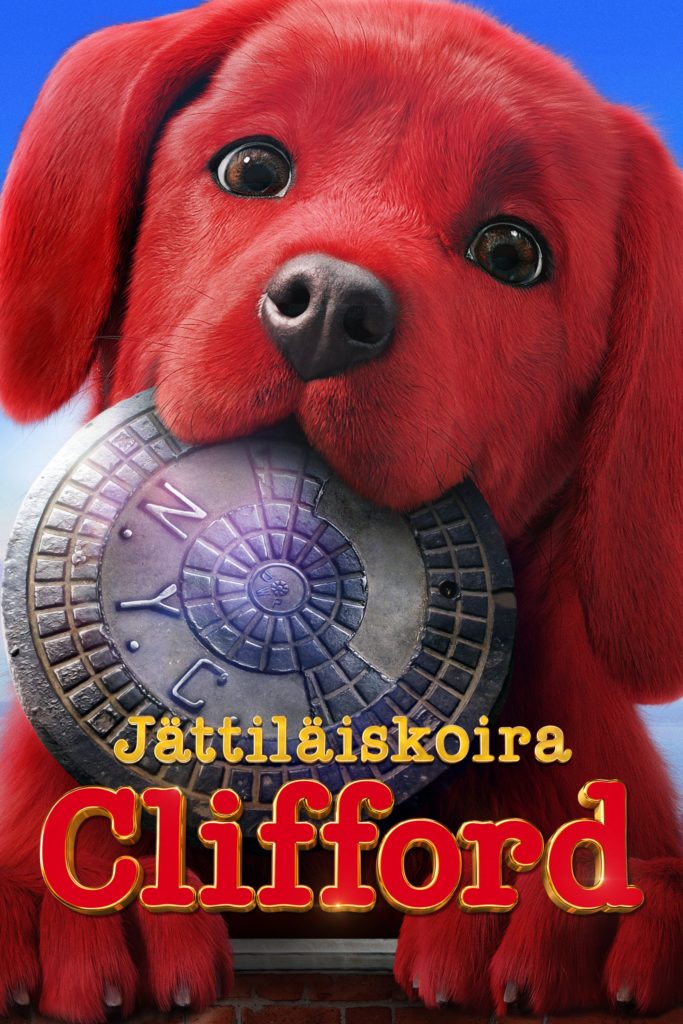 License required for the public film screening
According to the Finnish Copyright Act, public screening of the film requires permission. With the movie license annual permit, you can present the service's software from a source intended for private use of your choice.
Clifford The Big Red Dog
2022 | 97 min | K-7 | adventure, animation, comedy
As Emily struggles to fit in at home and at school, she discovers a small red puppy who is destined to become her best friend. When Clifford magically undergoes one heck of a growth spurt, becomes a gigantic dog and attracts the attention of a genetics company, Emily and her Uncle Casey have to fight the forces of greed as they go on the run across New York City. Along the way, Clifford affects the lives of everyone around him and teaches Emily and her uncle the true meaning of acceptance and unconditional love.
---
About the movie
Keywords
animal characters
humoristic
imagination growth
intertextual
optimistic
rolemodels
thought awakening
unambiguous
warmth
For media educator
Clifford, The Big Red Dog is a warm-hearted story about the meaning of friendship and how everyone is good enough just to be themselves. The movie has an easy-to-understand main plot.
Bullied at school, Emily finds the courage to stand up not only for her pet but also for herself, with the help of her giant-sized red dog. As the plot progresses, we realize the power of loved ones and the community supporting each other. The families' different backgrounds and wealth differences are also good things to think about after watching the film.
For the youngest viewers, there is some speed and excitement involved as the head of an animal testing company tries to catch Clifford, who is special because of his size, and the police are chasing him. In the end, however, everything turns out for the best. Exciting scenes are counterbalanced by antics and silly humor that make child viewers laugh.
The film is based on Norman Ray Bridwell's book series Clifford the Big Red Dog. Clifford has also previously been made, e.g. children's animated films and series. (Source Media-avain.fi)