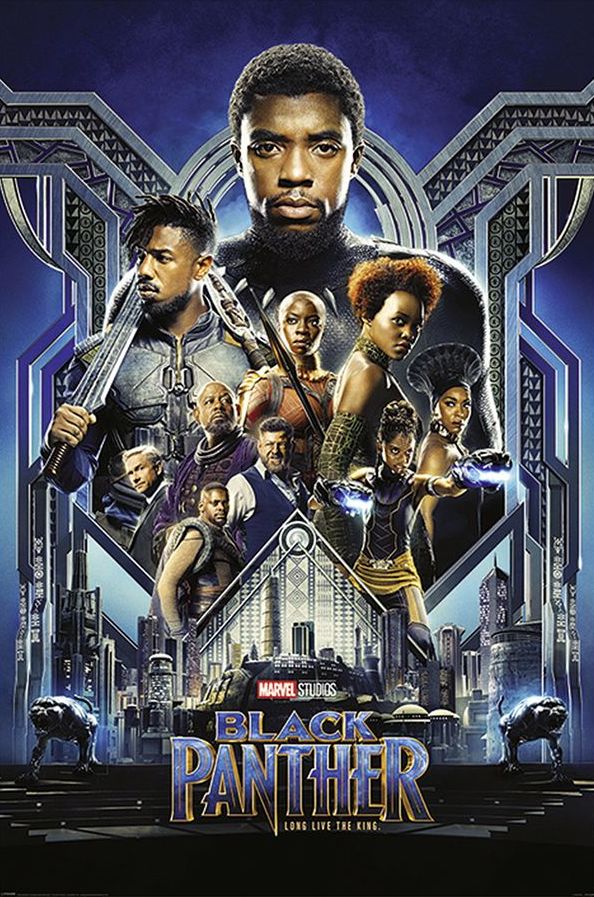 License required for the public film screening
According to the Finnish Copyright Act, public screening of the film requires permission. With the movie license annual permit, you can present the service's software from a source intended for private use of your choice.
Black Panther
2018 | 134 min | K-12 | action, adventure, sci-fi
T'Challa returns home to the isolated but technologically advanced Wakanda in Africa to take his place as the country's king. However, when an old enemy enters the picture, T'Challa is challenged as both king and superhero Black Panther as he becomes embroiled in a battle where the fate of both Wakanda and the world hangs in the balance.
Directed by Ryan Coogler. As actors, e.g. Chadwick Boseman, Michael B. Jordan and Lupita Nyong'o.
---
About the movie
Keywords
diverse
hero story
intertextual
superhero
thought awakening
For media educator
Black Panther represents the more serious and grown-up end of Marvel's Avengers franchise without being dark. The film intelligently deals with e.g. themes of colonialism and oppression of blacks. The difference between right and wrong also doesn't appear as clear-cut or defined according to the values ​​of Western society and capitalism (which are even challenged at times) as in superhero movies in general.
Black Panther has received well-deserved praise for its treatment of African and black culture. In addition to the visuals that burst out beautifully with Africa, the film's plot also centers on black culture and black destinies. Despite the seriousness of the themes, Black Panther's age limit matches its contents. Many of the fights in the film are fought with bare fists, which can add to the sense of realism of the violence. (Source Media-avain.fi) The film has been awarded three Oscars: best music, best costume design and best production design.