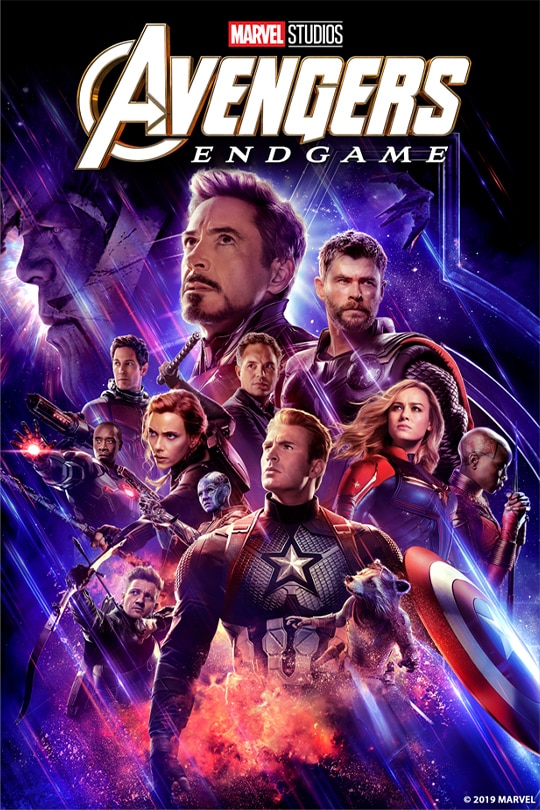 License required for the public film screening
According to the Finnish Copyright Act, public screening of the film requires permission. With the movie license annual permit, you can present the service's software from a source intended for private use of your choice.
Avengers – Endgame
2019 | 181 min | K-12 | action, adventure, fantasy, sci-fi
Avengers: Endgame is a direct sequel to Avengers: Infinity War, released in 2018, where the galactic titan lord Thanos defeated the Avengers group, destroyed half of the universe's inhabitants and fled to a distant planet. Now the remaining superheroes are faced with the most difficult challenge of their careers as they consider how to continue from here.
A few weeks have passed since the mass destruction caused by Thanos. The people who survived this have slowly started to gather their strength. Tony Stark, aka Iron Man, has begun to think about his future and is trying to figure out a way to get back to Earth with the Nebula cyborg. The other survivors of the attack, Thor, Natasha Romanoff, Bruce Banner, and Steve Rogers are joined by Hawkeye, Scott Lang, and Carol Denvers. Together, they decide to once again go into battle against Thanos in a somewhat special way, which will require big sacrifices and a strong will. But Thanos also has his plans after the destruction.
Directed by Anthony Russo and Joe Russo. As actors, e.g. Robert Downey Jr., Chris Evans, Mark Ruffalo and Chris Hemsworth.
---
About the movie
Keywords
intertextual
optimistic
superhero
Genres
action
adventure
fantasy
sci-fi
For media educator
Avengers: Endgame is a direct sequel to Avengers: Infinity War, which must be seen to properly understand the plot of the film. Endgame contains a lot of references to other films in the Marvel series anyway, but Infinity War is still good enough for advanced information.
Infinity War ended on a sad note, and Endgame therefore has a dark atmosphere in places. The film also deals with death. On the other hand, Endgame deals not only with sadness and despair, but also with the hope that grows and eventually triumphs.
Movie lasts three hours, so Endgame is long for a superhero movie. However, the film's plot flows smoothly in such a way that the duration does not necessarily test the patience of even the most impatient viewer. (Source Media-avain.fi)